Our Medical Writing Team
About Us
We have the experience to make your manuscript concise, thorough, and highly polished, to ensure it gets published in a quality, peer-reviewed journal.
Don't Settle For Less
Our Writing & Editing Team
The MedSci Communications and Consulting Co. team have a background in scientific research and decades of experience in medical writing and editing. Learn more about Dagmar and her team of writing, editing, and graphics professionals.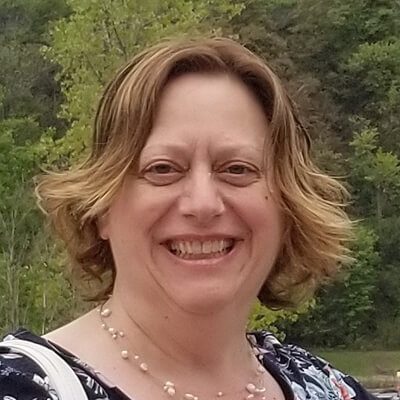 Dagmar Gross, MSc
President
Hi, I'm Dagmar Gross, founder and president of MedSci Communications & Consulting Co. I received my BSc in Human Biology from the University of Guelph in 1987. After a brief travel hiatus (i.e., the cliché post-degree, cross-Europe tour), I pursued graduate studies at the University of Toronto and received my MSc in Physiology in 1990. This led immediately to an exciting research position with the Canadian Genetic Diseases Network, where we utilized the new immunocytochemistry and electron microscopy techniques I had developed in grad school to study a broad spectrum of human tissues and organs, from muscle to kidney to retina and brain. Papers were written, and I quickly learned I had a real talent for the art of science writing. 
I've always had a love for language and am multilingual – English of course, fluent in German, passable French and basic Spanish maintained just enough to get by as a tourist.
In 1996, I established MedSci Communications & Consulting Co. to join my two passions and provide medical writing and editing services for the medical, scientific and health sectors. I've since co-authored or edited over 100 peer-reviewed manuscripts and textbook chapters, as well as numerous magazine and newsletter articles and more than 25 independent press publications. For a complete list, please email me. And I've taken a variety of courses along the way to refine my writing skills.
To balance out all that on-the-job sitting, I enjoy nature walks and swimming. Other interests include photography, gardening, architecture, and interior design, which you can check out on my Instagram @dagmargross6.
I have a great support team who span Canada, coast to coast, making us a truly national organization.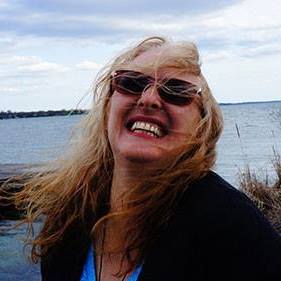 Hi, I'm Georgie Hebb, an animal lover and wildlife and environmental enthusiast. Born in England, I spent most of my years in Ontario and recently moved to beautiful Nova Scotia, to enjoy living by the sea.
I obtained a BSc in Botany from the University of Guelph, and after graduation I worked in various nurseries and gardening centres. While plants and nature will always be my passion, life took a different path, and I pursued other career interests. Along the way, I discovered a keen ability in imaging and graphic design.
I use many of the programs in Adobe Creative Suite; I love the possibilities each of them inspires. With Dagmar's guidance, I prepare the final graphs, images, and figures to meet each journal's precise size, resolution, colour and formatting requirements. I'm very picky about getting things just right and producing the best possible images.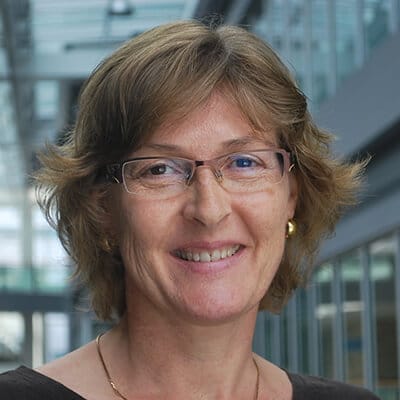 Hi, I'm Ramona Rea, a management consultant for science and health-related organizations. I work on the business side of scientific research and development, particularly with start-ups in healthcare and medical technology. My services include scientific/medical writing and editing, grant and proposal writing, market research, and management. I have a BSc in Biology from the University of Alberta, an MSc in Nutritional Sciences from the University of Toronto, and an MBA from the York University Schulich School of Business.
I help Dagmar with comprehensive copyediting and proofreading, data cross-checking between text and graphs/tables, and fact (citation) checking. Since relocating to Vancouver, I balance my workload against the lure of the mountains and my love of skiing.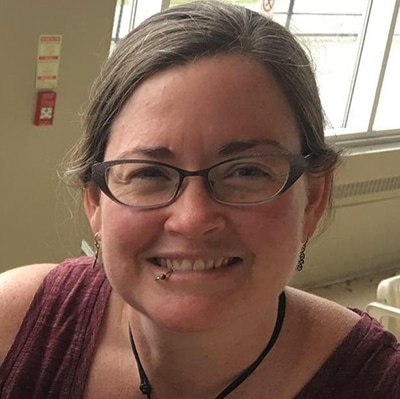 Hi, I'm Megan Primeau, an independent consultant in adult education, facilitation, and knowledge translation. I earned a BSc in Biochemistry from Queen's University and an MSc in Biochemistry from McGill University. I've gained expertise from over 15 years of working in education and health fields, where I've facilitated the design, delivery and evaluation of education and knowledge transfer initiatives across Ontario. These include positions as Education Specialist at the Centre for Addiction and Mental Health, and Science Coordinator at Elmcrest College of Applied Health Science. Along the way, I also earned my Knowledge Translation Professional Certificate and my designation as a Certified Training and Development Professional (CTDP)™.
I've helped Dagmar with the design and data analysis of evaluation tools. We are currently developing new education tools for medical professionals to improve their scientific writing skills.
MedSci Communications & Consulting Co.
2107 - 10 Lisa St.
Brampton, ON
L6T 4N4
Canada
Tel: 905-460-0541