Our Services
Copyediting & Proofreading
Spell check often doesn't find repetition or misused words. Typos and grammatical errors can sink your manuscript, which is why we offer proofreading and copyediting services.
Copyediting & Proofreading Services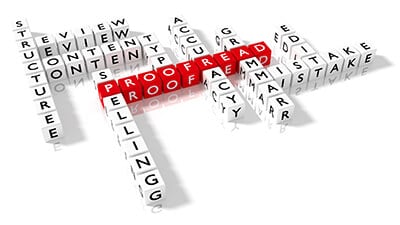 Make language concise.
Check the document for grammatical, spelling and punctuation errors.
Check for correct word usage (e.g., affect vs. effect).
Ensure acronyms are defined properly and used consistently.
Confirm consistent spelling, hyphenation, numerals versus written numbers.
Confirm consistency of units of measurement.
Check tables to ensure all numbers are calculated and add up properly.
Cross-check text against tables and figures to ensure consistency of reported results.
Check formatting of headings and use of bold and italics for consistency.
Ensure the format, including references, meets the journal's requirements.
MedSci Communications & Consulting Co.
2107 - 10 Lisa St.
Brampton, ON
L6T 4N4
Canada
Tel: 905-460-0541